Tuesday, March 30, 2021 written by Jennie Kwok.
Throughout history, we have seen powerful and inspirational female figures advocate for women's rights and equality—defying the odds and becoming accomplished in all aspects of life; whether it be science, technology, government, literature, math, art, sports, or medicine. Despite these achievements, we continue to be constrained by a patriarchal and discriminatory society, which is particularly detrimental to our marginalized students. For that reason, it's essential for us as educators to recognize the major contributions that women have made to society so that girls and young women can experience new opportunities and develop their self-worth. Guadalupe School wants our kids to succeed, so we are committed to creating a supportive foundation for an underprivileged female student body.
To celebrate Women's History Month our principal, vice principal, and Early Learning Center director portrayed different influential figures every day (pictured left to right). These famous women are remembered for being pioneers in many different fields of study, and were introduced as role models to women around the world. Role models expand possibilities, inspire ambition, and demonstrate the mindset or behaviors of how to thrive in life. When girls are aware of women's triumphs, it motivates their own aspirations.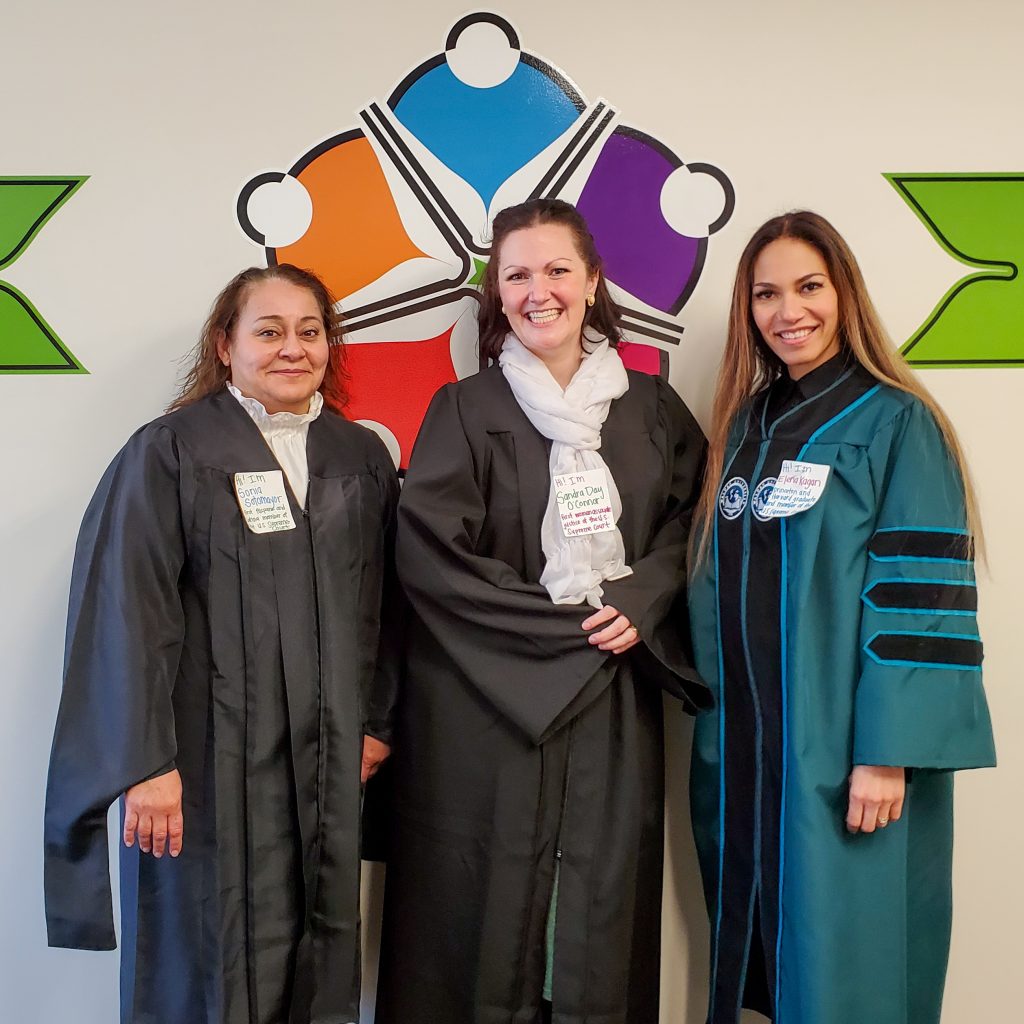 Sonia Sotomayor: First Hispanic and Latina member of the Supreme Court.
Sandra Day O'Connor: First woman to serve on the Supreme Court.
Elena Kagan: First woman solicitor general.
Georgia O'Keeffe: Pioneered a unique and new way of painting nature, simplifying its shapes and forms.
Frida Kahlo: Renowned for her symbolic subject matter, colorful canvases, and extensive series of self-portraits.⠀
Susan Kare: Artist and graphic designer best known for her interface elements and typeface contributions for Macintosh, Apple, Microsoft Windows, and Facebook.
Jane Goodall: Primatologist, anthropologist, and has spent her life in the jungles of Asia and Africa for 25 years studying chimpanzees.⠀
Marie Curie: First woman to win a Nobel Prize as well as the first person to win the prestigious award twice for pioneering research on radioactivity.
Stephanie Kwolek: American chemist who is known for inventing Kevlar.
Jacqueline Joyner-Kersee: American retired track and field athlete, ranked among the all-time greatest athletes in the heptathlon as well as long jump.⠀
Billie Jean King: American former World No. 1 professional tennis player.
Janet Guthrie: Retired professional race car driver and the first woman to qualify and compete in both the Indianapolis 500 and the Daytona 500.
Mae Jemison: First African American woman in space.⠀
Sally Ride: First American woman in space.⠀
Valentina Tereshkova: First and youngest woman to have flown in space.
Mileva Marić Einstein: Physicist, mathematician, and the first wife of Albert Einstein.⠀
Grace Hopper: Trailblazing contributions to computer programming, software development, and the design and implementation of programming languages.⠀
Margaret Hamilton: Credited with having coined the term software engineering while developing the guidance and navigation system for the Apollo spacecraft.
Charlotte, Emily, and Anne Brontë: Poet and novelist sisters of great literary skill.
Elizabeth Blackwell: First woman in the U.S. to graduate from medical school.⠀
Virginia Apgar: First woman to become a full professor at VP&S and inventor of the Apgar Score.
Rosalind Franklin: Her research helped solve the mystery of the structure of DNA.
Juliette Gordon Low: Founded Girl Scouts of the USA.⠀
Barbara Washburn: First woman to climb Denali.
Marie Tharp: Geologist and oceanographic cartographer who created the first scientific map of the Atlantic Ocean floor.
Julia Child: Famous chef, author, and television personality—she made French cuisine accessible to American audiences.⠀
Ina Rosenberg Garten: Author and host of the Food Network program Barefoot Contessa.⠀
Ruth Wakefield: Chef, best known as the inventor of the Toll House Cookie, the first chocolate chip cookie.
Fanny Mendelssohn: Wrote over 460 pieces of music, including a piano trio, and several books of solo piano works.⠀
Selena: Named the "Queen of Tejano music."
Cher: Amassed international fame with an array of Top 10 hits and screen roles.
Nichelle Nichols: First African American woman to play a lead role on television.⠀
Hedy Lamarr: Dubbed "The World's Most Beautiful Woman," helped invent the technology that is the basis of Wi-Fi, GPS, and Bluetooth.⠀
Judy Garland: The star of many classic musical films, including 'The Wizard of Oz.'
WASPs: The Women Airforce Service Pilots (WASP) were the first women to fly U.S. military aircrafts.
Coco Chanel: Founder of Chanel brand famous for her timeless designs, women's suits, and little black dresses.
Donnatella Versace: Contributed to Versace brand's high-end image.
Jacqueline Kennedy: First Lady of the U.S. known for her style, inspiring many American women to replicate her style.
Guadalupe School's principal, Katina Santamaria, explored her childhood with her mother:
What I remember most about growing up is talking with my parents about all sorts of things. My mother would ask me clarifying questions. She wanted to know what I was going to do about it and how I was going to solve it. Her constant message has always been 'no matter what the problem is, you can figure it out, but you will have to work hard.' My parents have set an example of hard work all my life. My mother is stubborn and has pushed me through difficult situations by continuing to remind me that I can do anything by not being afraid of hard work, frustration, or obstacles.
Leilani Nerveza-Clark, our vice principal, thoughtfully shared this experience with us:
My mom taught me to be disciplined and to have perseverance. If I'm feeling anxious or worrisome about something, her advice to me was: 'Everything will work out.' She was right! Things always worked out for the best. Thanks to her words of wisdom, having her in my thoughts when I am going through tough situations and envisioning her saying that to me has helped me get through complex times.
The Early Learning Center director, Katrina Herd, expressed excitement while reminiscing:
My mom taught me to love reading. She told me over and over that I could learn to do anything I wanted, all I had to do was know how to read. If you can read, you can find a book or some instructions and you can learn anything and everything the world has to offer. Thanks to my mom, I love reading. I read for fun and to learn new things every day!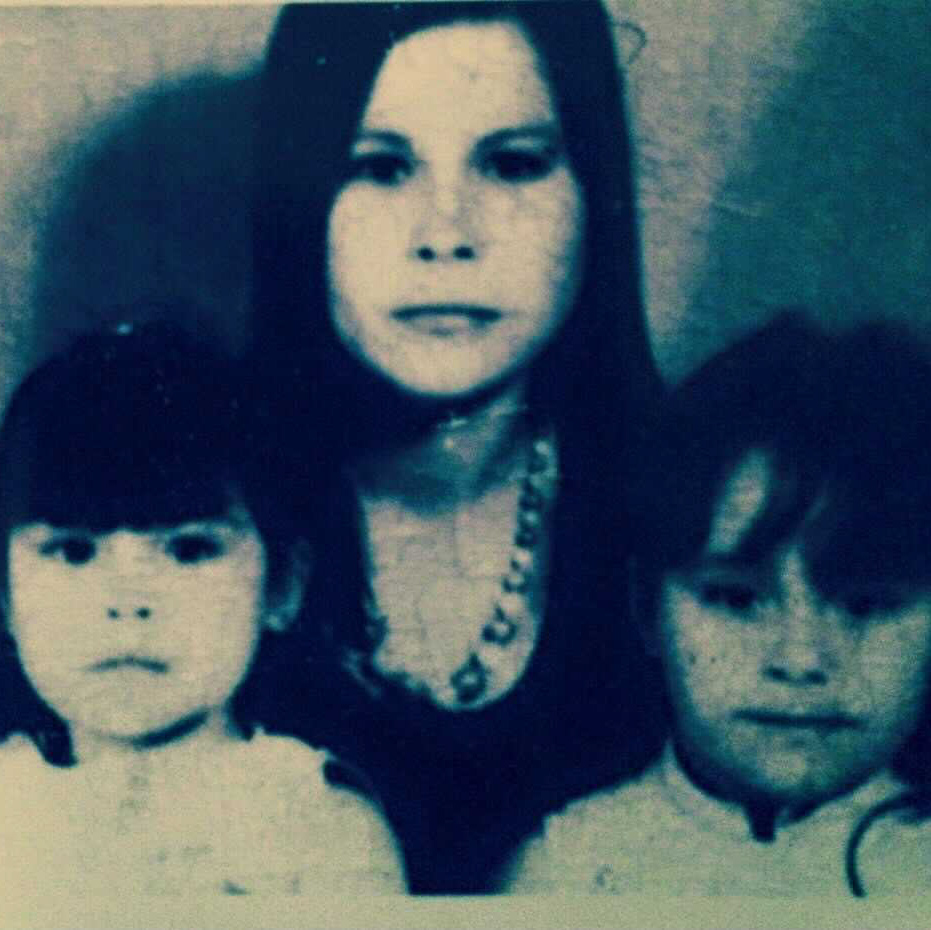 Having strong female role models from all backgrounds is fundamental to making a positive impact in today's world. We focus on our students' strengths to encourage learning—surround your girls and young women with uplifting messaging by clicking here to enroll with Guadalupe School today!