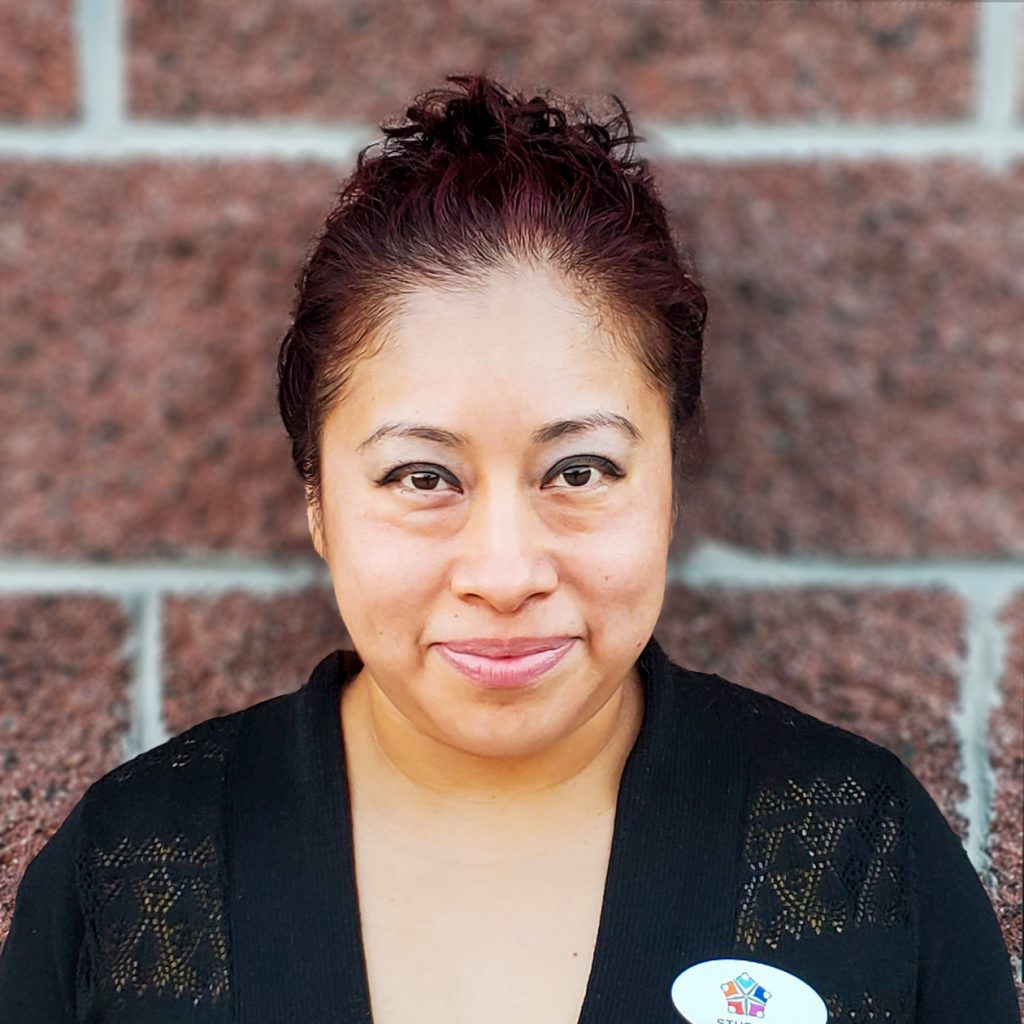 Adult Education: Anita Guzman
My name is Anita Guzman and I am from Mexico. I migrated here in 2001 because it's better for my family, there are more possibilities, and to help my family in Mexico. It was hard to learn a new language and culture, but there were more opportunities for everybody here. I struggled with the language barrier and how different everything was from Mexico. Despite that, I try to come to school to understand more and get better opportunities at work. Mexico is beautiful. All of my family is in Mexico, but it is more dangerous there. Not a good life for my family or kids. It is better here for my kids and better for their life in the future.
I have one daughter who is seven years old. I want to understand more English so that I can help her with homework. My daughter is why I registered for classes at Guadalupe School. I understand more English than when I first came here. Now I understand better pronunciation, I can speak to other people, and help her with her homework. This year she had to stay at home for school and I was able to help. Since starting classes at Guadalupe School, I've earned more opportunities at work and I want to try to get a promotion. It's good for my family, more money, and new experiences. My husband supports me. Gerardo, my husband, speaks English. He told me to go to school.
I came here with three friends and they all thought that they weren't progressing, but one day you will learn one phrase and you will learn more every day. All of the other friends gave up, but I didn't and now I am graduating. My advice to new Guadalupe School students would be to not give up. You will get more opportunities and understand your kids more. It's better for everything when I'm shopping at the store. If my kids get bullied, I can support them. English helps in all aspects of life. Just come to school.
English has transformed everything in my life because for years, I didn't understand. My husband had to help me with everything. Now, I can try and it's not perfect, but I try to use English at the hospital and at work. I am glad that I came to school to understand English. It's good for me. If I didn't come to school, I would not understand English. I am worried about having no explanations for questions or not being able to understand, but I can still try every day. I have a dream to run an Asian-Mexican fusion restaurant with my husband because he has been a chef for 25 years and I used to be a waitress!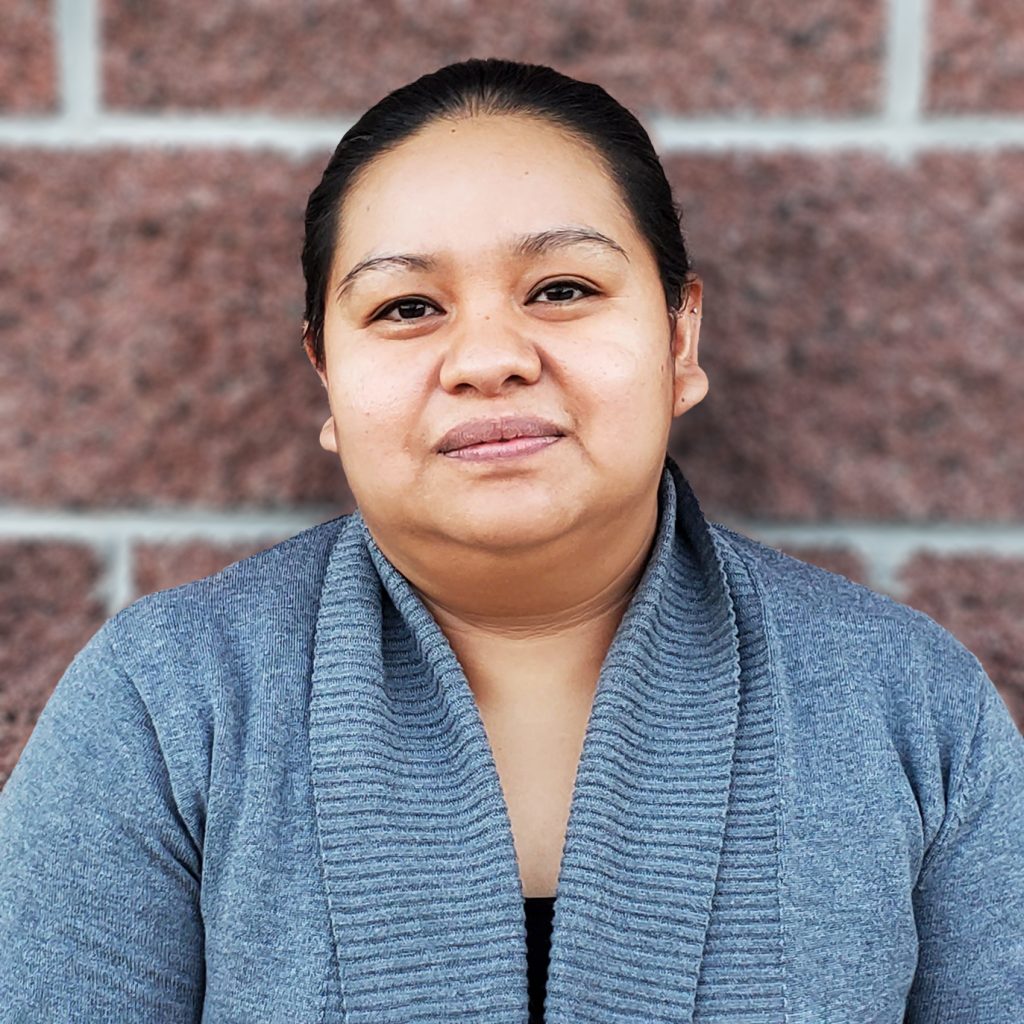 Adult Education: Maria Cirilo
My name is Maria Cirilo and I am from Mexico. I migrated here 10 years ago. When I first started my life here I knew my ABCs, numbers, and a few words. I like all of the lakes and stores here, but I especially like being able to go on walks in the park with my daughters. Mexico is my country and it's beautiful. One day I would like to go back.
My English was really bad when I first started attending classes at Guadalupe School. I struggled with pronunciation, reading, writing, and listening. English is really difficult. After a while, I started to learn a lot. I learned a lot of words and how to write better. Alicia and Lexie helped me the most. When I started here, Lexie was my first teacher. She's a good teacher because she explains the words or writing. When I have a question, her answers are easy to understand. Alicia was my tutor and she was a good person! I still get a little nervous if people try to speak to me in English. When someone talks too fast, it's hard for me to understand. My English is not perfect but I understand more now because I registered for classes at Guadalupe School. The teachers are good teachers here. They explain things well and are patient with me. Alicia and Lexie are my favorite!
I would tell new students at Guadalupe School that this is a good school. It's difficult to learn in large groups, but Guadalupe School has small class sizes which are better for learning. Teachers give one-on-one explanations to students. I have told all of my family members to come here since it's the best school. I would also recommend Guadalupe School to my friends.
My life has improved since I have learned more English. When my daughter started school, I was scared to talk with the teachers because I didn't understand, but now it's easier! I go to school with my daughter, I help with homework or my daughter helps me with mine. I'm proud of myself because within 2 years of coming to Guadalupe School, I got my driver's license! I feel good now because I never saw myself going to school. My cousin invited me here, but I feel good about myself for going to school. Sometimes when I talk with people and their English is perfect or when I don't understand, it's scary. But I talk to people in English every day at work and they comfort me and tell me that I am doing a good job. In the future, I want to learn more English. I'm so happy that I enrolled at Guadalupe School because learning English helped me buy a house last year.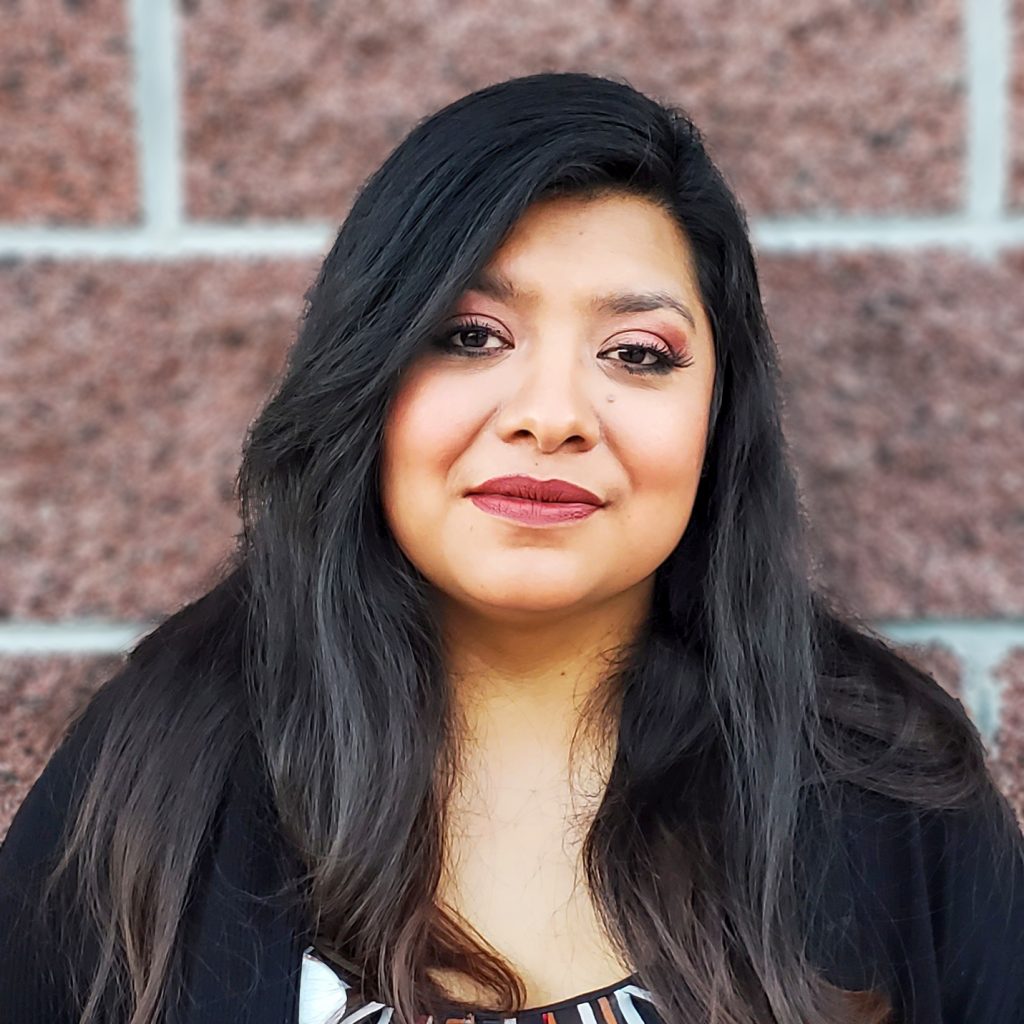 Adult Education: Claudia Valerio
My name is Claudia Valerio and I'm from Mexico. I have lived in Utah since I was 15 years old. My parents sent me to the USA to study. Their plan for me was that I could have a better academic study and a better quality of life. The hardest part was leaving my loved ones and friends. I miss the food and our traditions.
I enrolled at Guadalupe School because I needed to learn more English. Besides English, I have learned about business and CNA. Coming to school has helped me a lot, but also the specialists and tutors. My advice to the new students of Guadalupe is to never give up the effort, we can achieve better things even the ones that don't matter at first. It seems that you do not learn anything, but with time you realize that yes, you're learning! Even if you feel too tired to come, please always try to arrive because the tutors also make the effort to come to teach us.
My life has improved a lot because learning English has given me the opportunity to communicate better with people. It has helped me to have a better job opportunity and also given me the opportunity to travel to Washington D.C. to speak with the Congress. English definitely has changed my life.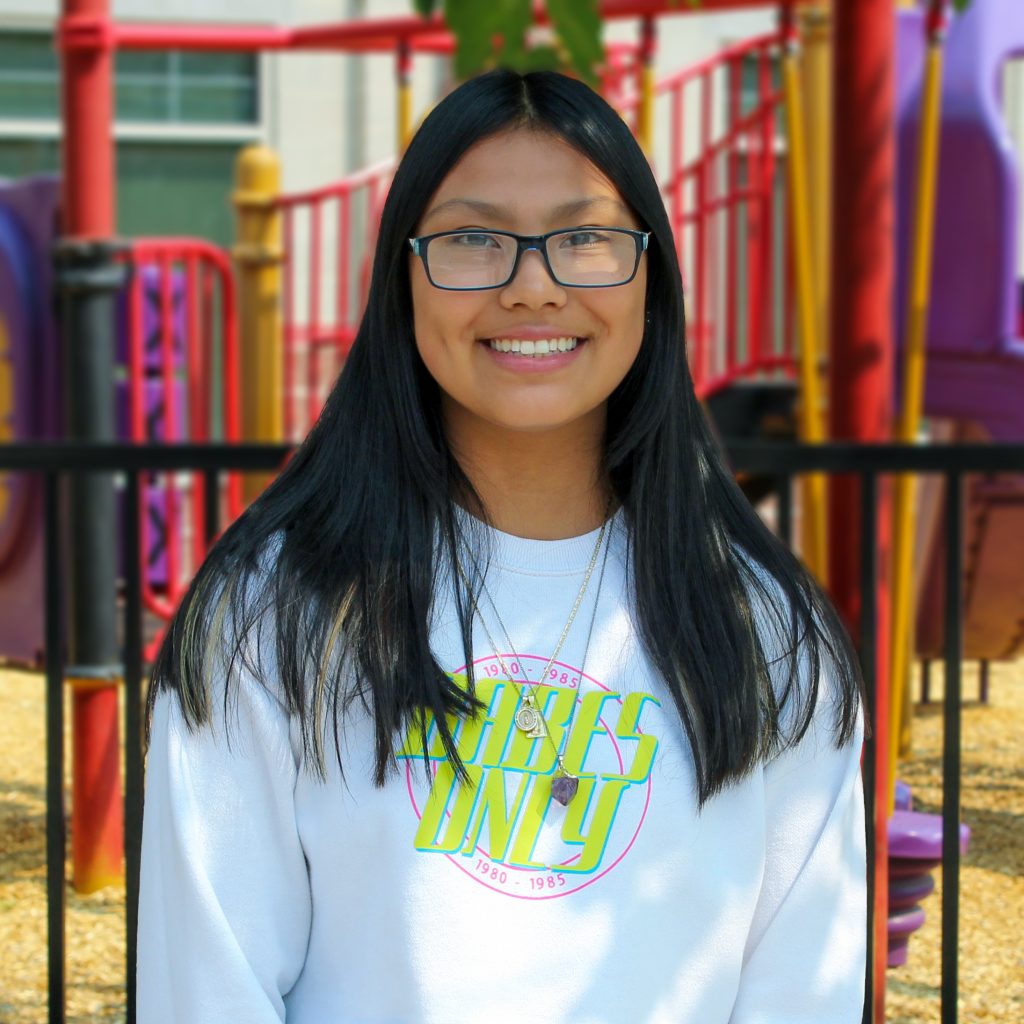 Charter School: Melissa Nava
My name is Melissa Nava and my family is from Mexico. I was born here and my first language was Spanish. However, I don't remember this affecting my education since I learned English from my family members at a young age. I attended classes at Guadalupe School from 1st through 6th grade. The amazing teachers and staff are what made Guadalupe special to me. I liked that all of the teachers were really supportive. I needed a lot of help with reading throughout the years, so I appreciate the teachers who helped me improve my literacy skills.
My favorite part about going to school at Guadalupe was seeing my teachers, P.E., and art class. I am passionate about sports, so I enjoyed playing and participating in all of the different physical activities. During art class, I took joy in having a place to escape and express my imagination. Mr. Bryant was one of my favorite teachers. He took his time teaching every lesson to make sure that everyone in the class understood what was being taught. He was kind and motivated me to level up my reading proficiency.
Since graduating from 6th grade, I've been focusing on my studies and volunteering at Guadalupe School. It's my first time volunteering and it's a lot of fun! I help teachers and students—especially the ones that need extra instruction. Volunteering is a good opportunity for me to encourage current students to do their best. When I grow up, I want to join the law enforcement. I have always wanted to be a police officer or detective ever since I was a child. I am still friends with some of my classmates from Guadalupe. I like my small circle of close friends because it is more peaceful that way. My advice to current students is to not let others bring you down and don't be a bully. Don't ever give up and focus on learning, even if you don't think it's important. That's how you get will get ahead in life. If you prioritize your education, you might even be able to graduate early from high school.
My family and I are doing well. We've been closer ever since the pandemic happened. Everything is going good right now and I'm grateful for that. I want to thank all of the staff at Guadalupe School for their support and the smiles that they brought to my face while I was there. I feel blessed for having such a memorable experience.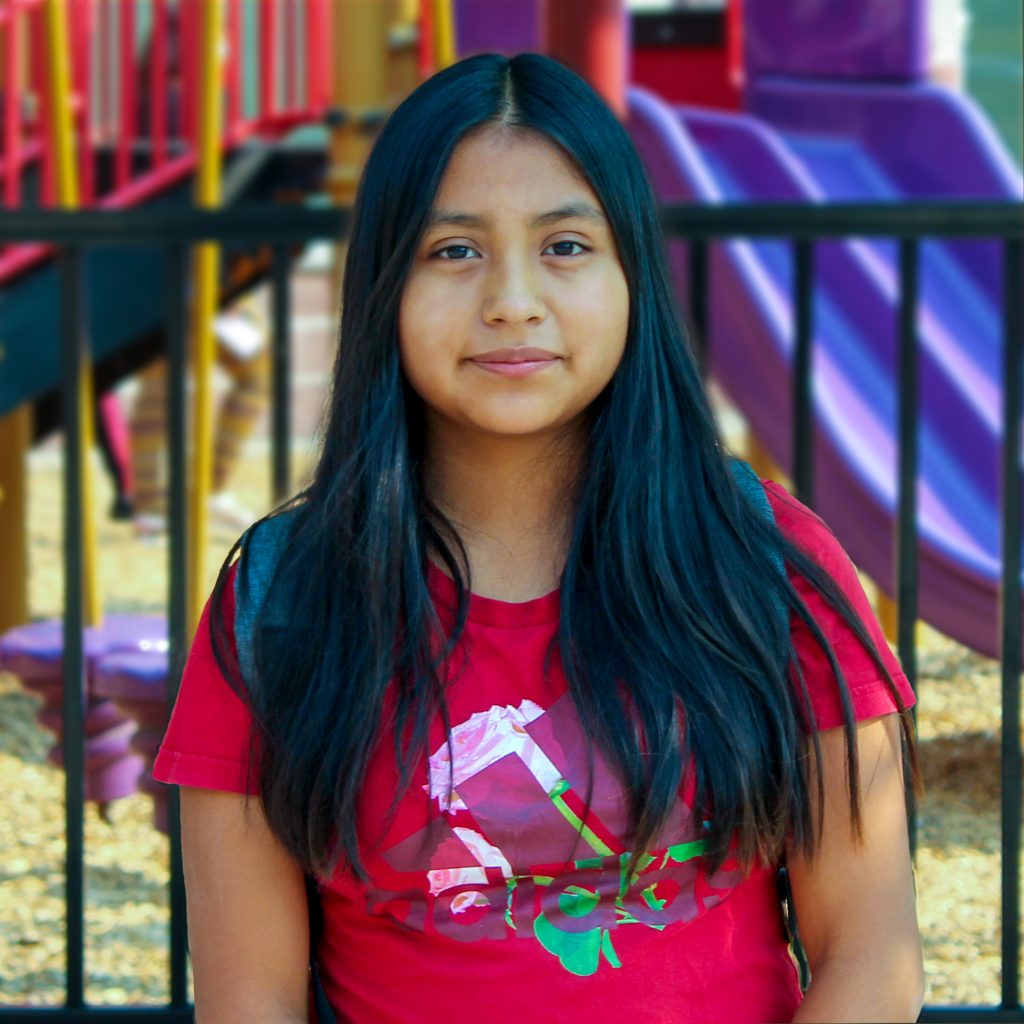 Charter School: Lesley Soledad
My name is Lesley Soledad and my family is from Mexico. I was born here, but my first language was Spanish. Because of this, I couldn't understand my classmates or teachers unless someone translated for me. I was enrolled in classes at Guadalupe School from 2nd through 6th grade. The emphasis on comprehension and retention was something that made Guadalupe stand out compared to other schools. It's incredible to be a part of this community!
My favorite part about going to school at Guadalupe was meeting new people. I'm glad that I went to school here because it gave me the opportunity to be introduced to some outstanding and nice teachers. For example, Ms. Jensen's class was life changing for me. She helped me build a lot of my foundational skills during the first year of enrollment, and pushed us to do higher-level math by the end of the year. Thanks to Ms. Jensen, I'm more academically motivated and am currently taking advanced classes. Mrs. Cantu was one of my favorite teachers. She made learning fun and encouraged us to keep moving forward during difficult times. I also want to mention Mr. Bryant because he was reliable and followed the idea of having no student left behind.
Since graduating from 6th grade, I've participated in Science Olympiad, one of the largest K-12 STEM tournaments in the U.S. There are a lot of different categories, but my team competed in Science Application and Technology: Electric Vehicle and won 2nd place in state and 3rd place for regionals! I volunteered at Guadalupe School during my 6th grade year and I liked it so much that I'm doing it again this year. I enjoy the time I spend volunteering because it makes me feel happier. I'm helping the students, creating meaningful relationships, and gaining new skills. When I grow up, I want to become a forensic scientist because I find it super interesting and cool. I am still friends with a few of my classmates from Guadalupe, but I'm looking forward to making new friends at a new high school this year. One topic that was never spoken about as often as it should've been was self-care and how it fits in with school. My advice to current students is to take care of your mental health.
The pandemic is creating tough situations for everyone. At the beginning of it, my dad had to stop working for two weeks. Right now, we're just trying to get the hang of things, being cautious, staying safe, and keeping loved ones around us safe. I want to tell the staff at Guadalupe School how much I appreciate everything that they did for us. Thank you to teachers for helping us learn, cafeteria workers for feeding us, and janitors for keeping the school clean. Everything was always prepared which fostered a positive learning environment.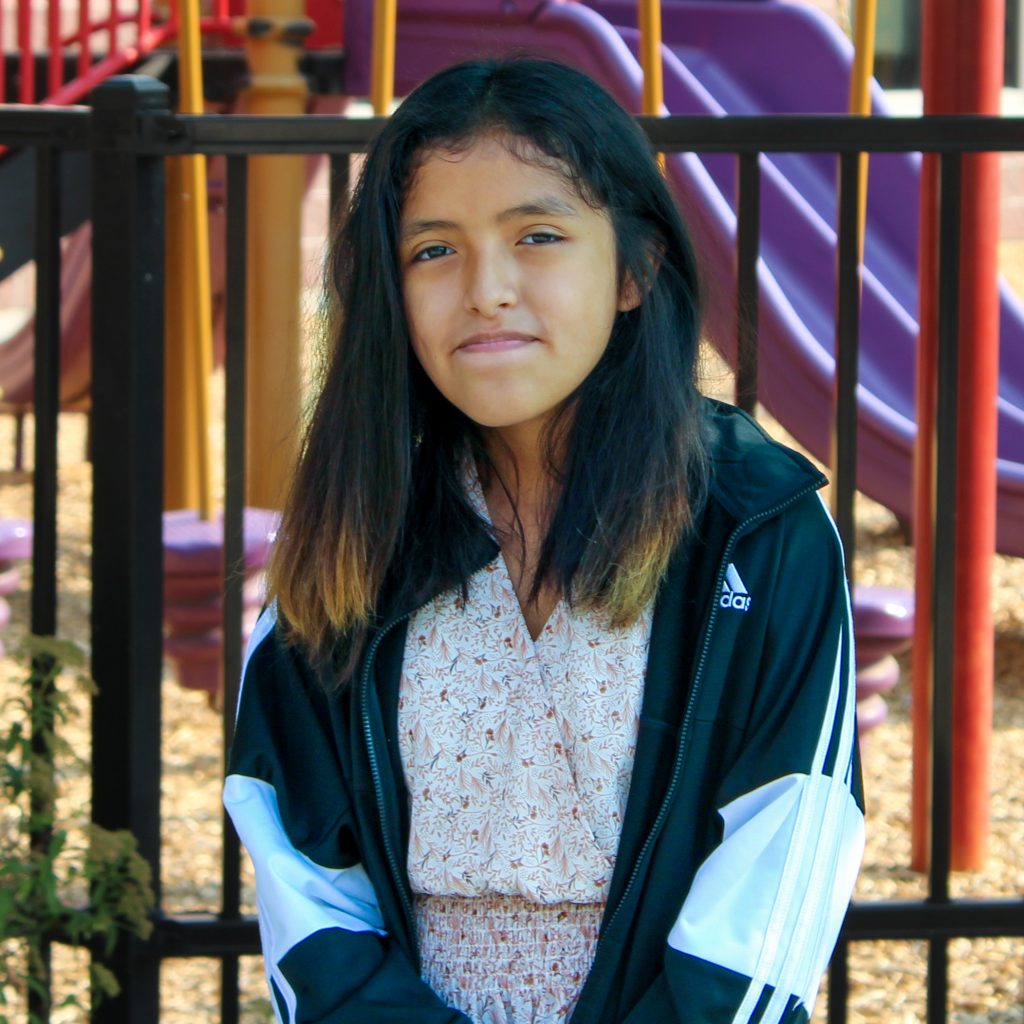 Charter School: Ashlyn Hinostroza
My name is Ashlyn Hinostroza and my family is from Peru. I was born here and Spanish was my first language. This didn't affect my learning since my older sister already knew English and taught it to me while I was growing up. I went to Guadalupe School from preschool to 6th grade. This place is unique because they really go out of their way to help the entire community. If students need anything, staff will reach out and go above and beyond to assist them. For instance, if a child doesn't have a doctor, the school will host a variety of health clinics throughout the year. It's a small school and everyone knows each other, so you always have someone to talk to. My entire experience has been filled with positive energy.
My favorite part about going to school at Guadalupe was learning and having fun. It was easy for me to grow and progress in school since all of the teachers were friendly and caring. Each new day was filled with an excitement for learning. I was especially grateful for the Afterschool program that provided opportunities for us to do homework with tutors, learn an instrument, or get some exercise with indoor or outdoor sports. All of my teachers encouraged me to fulfill my best potential since day one. As a result, school was more enjoyable and effortless. If I had to choose a favorite teacher, I would pick Mr. Bryant. He has a lot of patience with his students. He also jokes around and laughs with us!
Since graduating from 6th grade, I have been preparing to start middle school and volunteering at Guadalupe School. I'm volunteering because I want to accumulate volunteer experience for opportunities that might require it on down the road. I don't know what I want to be when I grow up, but I'm enthused to discover what the future will hold for me. I am still friends with a couple of my classmates from Guadalupe, and I'm glad to have made life-long friends that are trustworthy and supportive. My advice to current students is to keep up the hard work so that you can achieve your goals. You will be able to succeed at anything if you stay motivated.
My family and I are healthy and happy. Thankfully, there are no problems right now. Regardless, I just want to say that people can be bullies, and it can happen anywhere. Just ignore them. You might want to give up when faced with challenges, but certain things have to take place to help you grow up. It also used to make me upset when I got bad grades, since I always got good grades, but I don't let it bother me anymore. You can slip up, but that doesn't mean you failed completely. If you fail, there is still hope just around the corner. It's okay to make mistakes! I want to express gratitude to all of the staff at Guadalupe School for helping me prepare for the future. I'm proud to be a Guadalupe alumni.
Early Learning: Matthew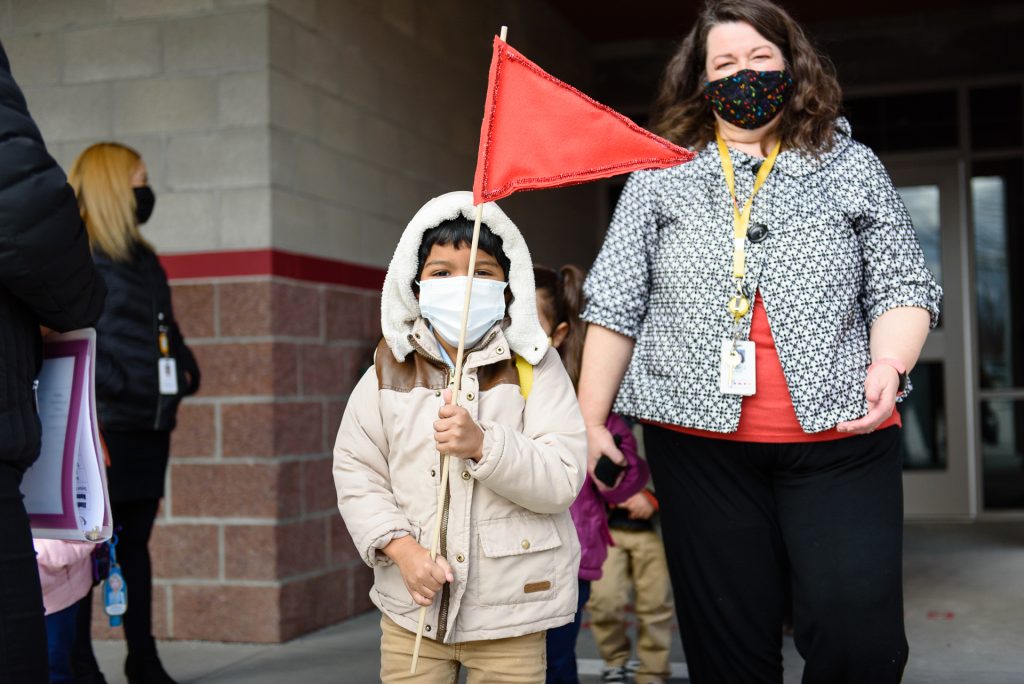 When *Matthew first joined our class he was highly sensitive to noises and only played with cars. He was terrified of the classroom bathroom. Now, Matthew loves coming inside the classroom and participating with all the toys and during activities. He knows that if something is too loud he can go to our cozy corner and select quiet ears to help calm down. He now independently uses the classroom bathroom! He has learned that his classroom is a safe and loving environment.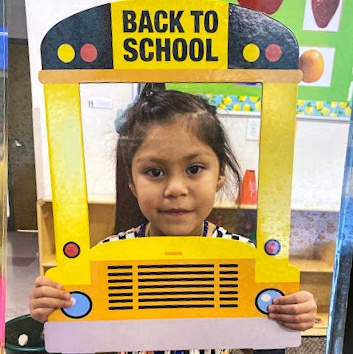 Early Learning: Sarah
In the beginning of the year *Sarah was shy, awkward to her teachers and peers. Now during the mid-year she is expressing her wants, needs, and likes by using 3-5 words in a sentence. She has developed meaningful friendships with her classmates and trusting relationships with her teachers.
*Names have been changed to protect their privacy. Thank you for understanding.