Updates—as of June 1, 2022
Dear Students, Families of Guadalupe, Staff and Board Members:
The unspeakable horror that unfolded at Robb Elementary School in Uvalde, Texas, is on all of our minds and in all of our hearts. It's such a gut-wrenching day to be an educator–one of the hardest we face in serving the families and students here at Guadalupe.
I want to acknowledge that you may be dealing with a wide range of emotions. You may be feeling despair, rage, grief, numbness, or guilt. Perhaps the worst feeling is that we all want to see that another day like this never comes again. You may also be worried about what Guadalupe School is doing to address you and the safety of our students.
Guadalupe was built to very high standards of safety and we have stringent procedures that we follow to ensure the safety of all of those in our building. Windows are sealed and doors are self-locking, when a visitor comes to the building they go through a security door and are met by a receptionist, and checked-in before being allowed into the building. These procedures are followed both during the regular school year and throughout our summer program as well. Although we feel that these procedures are sufficient, we consistently review them to see if they can be improved upon. Today we are revisiting them to make sure that we all are following them as they are outlined.
To our families I want to say, I know that it can feel lonely when you're trying to figure out what to do in the wake of the unspeakable. But you are not alone. You are part of the Guadalupe Family and together, we all have a bright future. We are here to help and to be a safe place for everyone associated with us.
To my staff I want to say that I know that we all want to make a difference, to how we feel and how those we serve feel while under our care. I want to assure you that each of us will make a difference. What you do in these coming days will make your students feel safer and help them make sense of a world that sometimes can seem senseless. You will help build their emotional strength and sense of compassion, because the stakes are too high not to.
To all I want to say thank-you for being a part of Guadalupe. It really is all the people involved that make this such a place great. We will get through this and we will be stronger when we do.
Sincerely,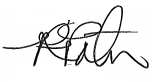 Richard L. Pater Executive Director, C.E.O, Guadalupe School Agency
Please take our Community Needs Survey to help us better assess the support we give.