Friday, March 26, 2021 written by Jennie Kwok.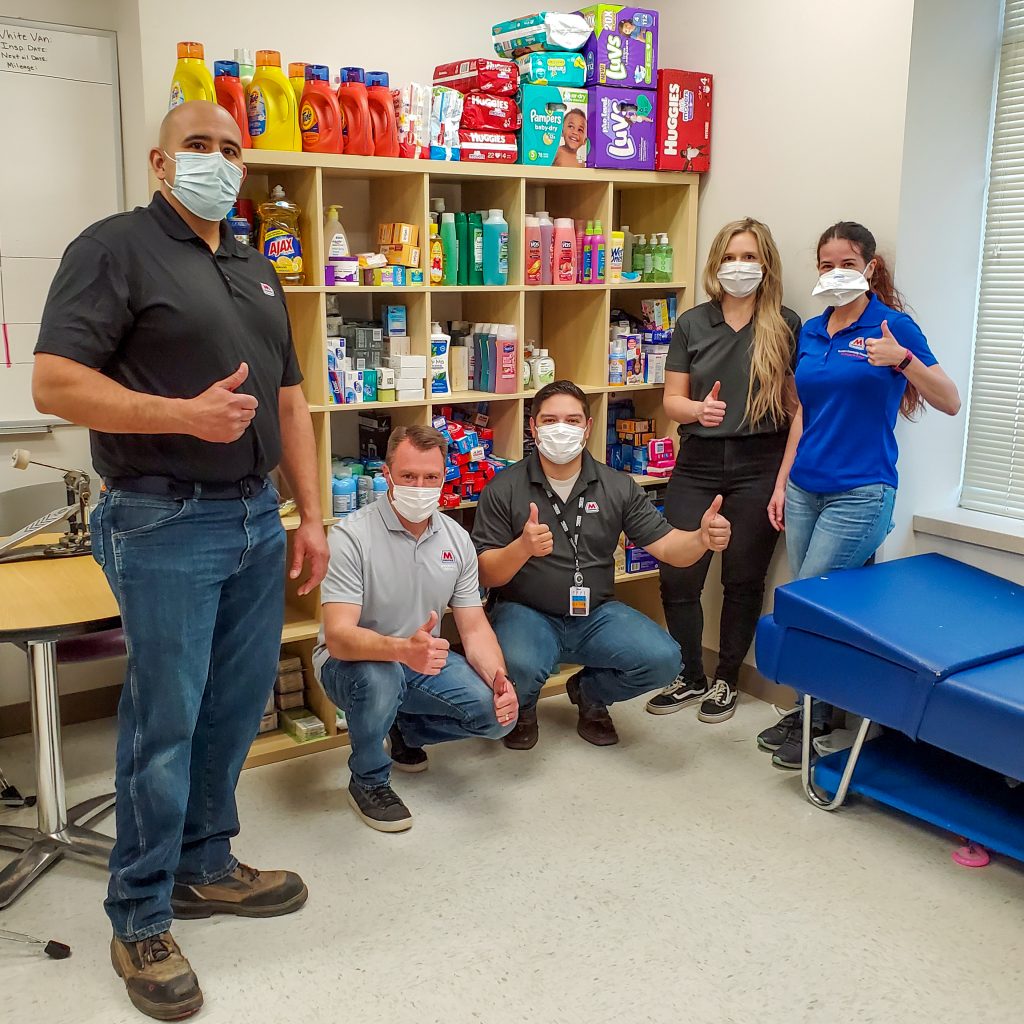 Due to growing inequality in the neighborhoods surrounding Guadalupe School, most of our students are more vulnerable and less able to adapt to ongoing gentrification. This relocation of wealth, expensive housing, and prioritization of commerce is known for displacing longtime residents. It becomes increasingly difficult for these families to save money, which means that during an emergency they must go without basic necessities. With these high-stress living conditions, our communities often suffer, since they cannot afford adequate housing, food, or child care. We want to cultivate a safe environment at school and home where the next generation can be socially protected—so it was vital for us to create the Guadalupe School Pantry and start providing our families with essential household items.
Since many of our families struggle with food insecurity, choosing between food and other essentials can be difficult. The Hispanic Employee Network within Marathon Petroleum reached out to us with interest in organizing a donation drive to benefit our students, so we told them about our initiative. Thanks to the 3-week effort of this company and their associates, our new pantry is now fully stocked to help provide much needed items such as hygiene products and cleaning supplies to our families. Marathon Petroleum has been a donor of Guadalupe School since 2012. They helped build our wonderful new building through their generous contributions, and have continued to support the school's STEM-based needs and activities. We are overwhelmed with appreciation over the amount of donations that we received!
The majority of Guadalupe School students are low-income and disadvantaged members of the community—we are always in need of donated items including toiletries, baby products, household goods, and more. Learn about how you can host a donation drive, volunteer, or give to support Guadalupe School by clicking here.